---
COLOGNE, Germany—Syrian refugees broke out of a refugee detention center and protested in the city center here for several hours yesterday, demanding better food.
The mostly Muslim immigrants were demanding authorities serve German sausages made from goat or lamb instead of the customary pork.
According to Griselda Heinrich, an official with Aktion Deutschland Hilft (German Aid Action), a nongovernmental organization that manages detention centers in several German cities, the protest was an "affectionate attempt" designed to show the refugees are willing to assimilate into German society and culture.
"It's actually not about religion at all," Ms. Heinrich told reporters.
"They're showing they've come to enjoy our sausages in the short time they've been here. Of course, it's natural that they'd want them made from meat they're more familiar with."
In Germany, most sausages are made from pork. Germans traditionally rank among the top five worldwide in pork consumption per capita.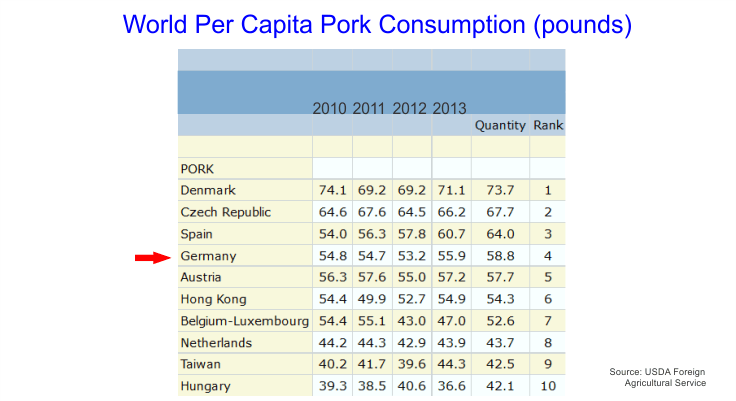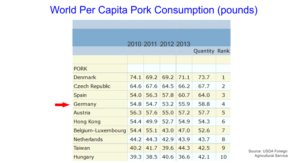 A recent survey conducted by German Aid Action in several detention centers highlighted sausage types preferred by refugees, out of more than 1,500 sausage varieties available in Germany.

German Sausages Popular Among Refugees
Blutwurst
Bockwurst
Bratwurst
Bregenwurst
Gelbwurst
Knackwurst
Landjager
Leberkase
Leberwurst
Mettwurst
Nuremberger
Weisswurst
Syrian Refugees Settling Down
The peaceful protest was a turnabout from the violent rioting by newly arrived refugees during the New Year's Day 2016 celebrations in Cologne and other German cities.
Ms. Heinrich hopes the protest will be a turning point for more-positive perceptions of Syrian refugees and immigrants from other countries.
"It's a small first step, but we believe it could be a jumpstart towards improving perceptions and winning German hearts and minds and get them on the way to some sort of legal status here."

---
Aruf Hummanah-Hummanah covers news in Europe, the Middle East, and Africa.