---
GARRETT COUNTY, Maryland —Just a couple of weeks after renaming Mount McKinley, now Denali, in Alaska, President Obama traveled to rural Garrett County in western Maryland today and renamed a mountain range that has a long-disputed history.
In a ceremony at Frederick A. Thayer III Courthouse-Garrett County Administrative Building in Oakland, Mr. Obama issued an Executive Order renaming Negro Mountain as African-American Mountain.
The former Negro Mountain range, a 30-mile stretch of the Allegheny Mountains, spans far-western Maryland and deep-southwest Pennsylvania.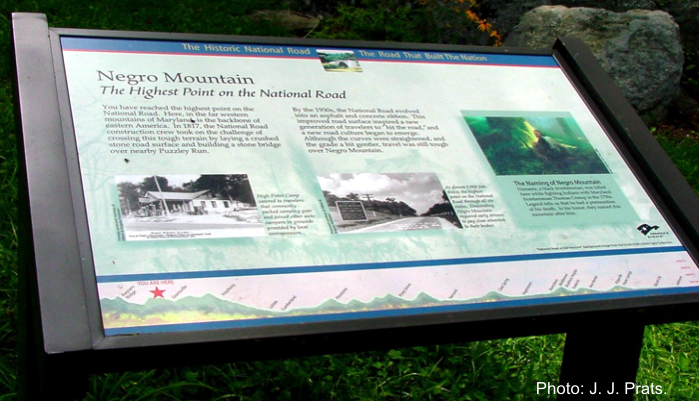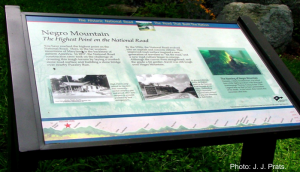 The dispute over the name's origination has been an over 30-year flash point in Maryland politics. The traditionally heavily Democratic-controlled Maryland legislature has unsuccessfully tried to change the name several times.
In a telephone interview, Roger McSwain, professor of Maryland history and antiquities at Garrett College in McHenry, said the names associated with the mountain range have "echoed what colored folks were called at a given period in America history."
Mr. McSwain said: "Originally, way back in the late 1700s, it was known as Ethiopian Mountain. Then going forward chronologically, it was known locally as Slave Mountain, Colored Boy Mountain, Nigger Mountain, Afro-American Mountain. But it seems to have gotten stuck on Negro since around, I'd say, about 1966."
Speaking with reporters after the ceremony, Garrett County commissioner Robert Hineman (R) said the renaming was unnecessary. "We don't have an issue with that name, he said. "We don't have any Negroes or blacks or African Americans out here."
According to 2010 United States Census Bureau data, just 137 of Garret County's population of 30,097 residents self-identified as other than white. Of those 137 residents, 29 identified as mulatto and 56 identified as biracial. The remainder identified as others. There was no self-identified black, Negro, or African-American resident in the population.
"With all the stupidity going on over there in Baltimore, why he's coming out here outside-agitating in a states' rights issue stinks of political correctness on steroids," the commissioner added. "We don't have those kinds of problems out here."
After the ceremony, Mr. Obama told reporters he understood the brouhaha over the name, but he knows he's doing the right thing. "I'm updating history, not changing it," he said.
"By now, at least since 2009, everyone should know we're a postracial America, so these kinds of certainly archaic relics just have to move forward."

---
Givhan N. Cites covers national news and politics.
Images Credit: http://J.J. Prats /www.hmdb.org/marker.asp?marker=5409