---
WASHINGTON, District of Columbia—After recent victories in the New Hampshire and South Carolina primaries established billionaire real estate developer Donald Trump as the clear Republican presidential front-runner, many media sources have reported on the frenetic panic mode of the Republican Party leadership as it seeks to find a way to halt the Trump blitzkrieg before they convene in Cleveland, site of the Republican National Convention in July.
Over the weekend, The Pugh Research Center conducted a survey of over 5,000 so-called establishment Republican media sources, political analysts, and pundits to gauge what tactics they would support to prevent Mr. Trump from winning the Republican nomination.
Most survey respondents indeed agreed a solution should be crafted soon to halt what now seems like an inevitable Trump electoral avalanche to Cleveland.
Survey respondents suggested five common themes, as indicated in the graph above.
Prevent him for acquiring the delegates needed to gain the nomination
GOP leadership should intervene and create "special" rules
Use brokered convention tactics to replace him with a "real" Republican
Campaign dirty tricks to embarrass him into suspending his campaign
Threat of physical harm to Mr. Trump and/or his family members.
However, there were many outliers, such as the radical suggestion from former Florida congressional representative Allen West.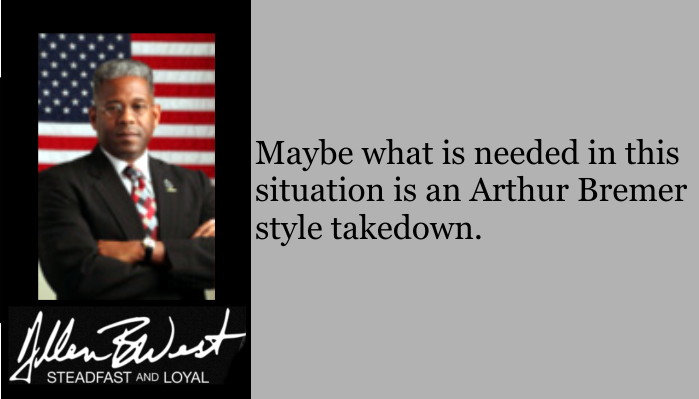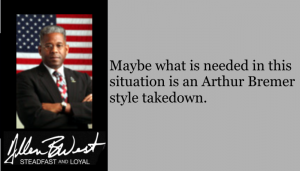 And more mainstream tactics, such as the suggestion from Michele Bachmann, the former Minnesota congressional representative and Tea Party leader.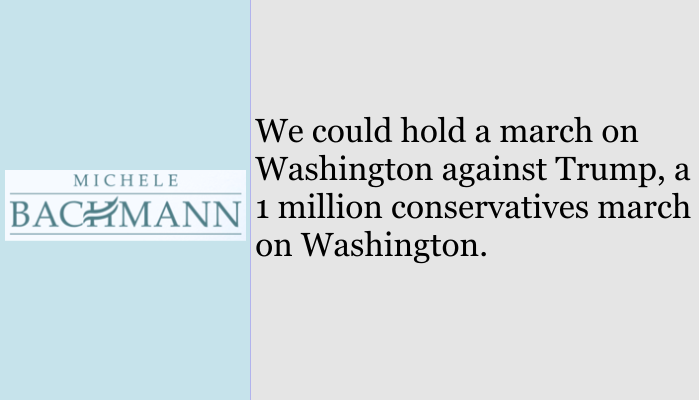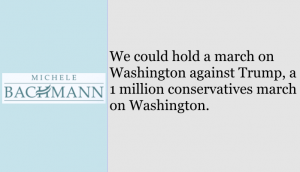 A comment from a high-profile Massachusetts Republican Party leader summarizes the overall urgent sentiment of many respondents: "We're on the verge of becoming a racist, cracker-controlled party like the Democrats were during most of the 20th century if he's not stopped."

---
Givhan N. Cites reports on dynamics of 2016 presidential election campaigns.