---
ADDIS ABABA, Ethiopia—At the opening session of the 29th African Union Summit yesterday, the Executive Council of the African Union unanimously approved a resolution condemning American President Donald J. Trump's meeting with the Gulf Cooperation Council (GCC) in Saudi Arabia in May as an act of "deceitful, unconscionable racism" directed at African Union member states.
Presented as the first order of business at the summit—being held in Addis Ababa, Ethiopia, from June 27 to July 4—the resolution slams Mr. Trump for "willful, racist ignorance of black African dictators."
The resolution details numerous instances where Mr. Trump's praised so-called "white dictators," including Vladimir Putin (Russia), Rodrigo Duterte (the Philippines), Kim Jong-un (North Korea), and Abd El-Fattah el-Sisi (Egypt).
The resolution provides a rationale for why Mr. Trump should have visited Africa instead of going to Riyadh, Saudi Arabia, to meet with the GCC.
"This matter involves very simple arithmetic. There are only 6 monarchies in the GCC, so given his demonstrated affinity for so many autocratic regimes, it makes perfect sense that the American president should have visited Africa first because we have three times as many dictators."
"And we remain vexed as to why he chose to go and dance with Arab monarchies and deliberately diss our member states. This action is a very obvious instance of the arrogance of an American president exercising white privilege."

Trump at the GCC Meeting

During his two-day visit to the Kingdom of Saudi Arabia, his first foreign travel as president, Mr. Trump met with leaders of the GCC in Riyadh to discuss trade issues and security matters.
The six nations that make up the GCC—Bahrain, Kuwait, Oman, Qatar, Saudi Arabia, and the United Arab Emirates—are all autocratic monarchies, each ruled by members of one family for millennia.
Although the GCC countries dwarf sub-Saharan Africa countries in terms of population, they greatly exceed them in economic growth and prosperity.

But Africa Has More Dictators
In 2017, of the 49 dictatorships and authoritarian regimes worldwide, 21 are African countries.
Freedom House, a nongovernmental organization that advocates for democracy and political freedom worldwide, annually ranks sub-Sahara Africa as the region with the most entrenched autocrats, of course, all member states of the African Union.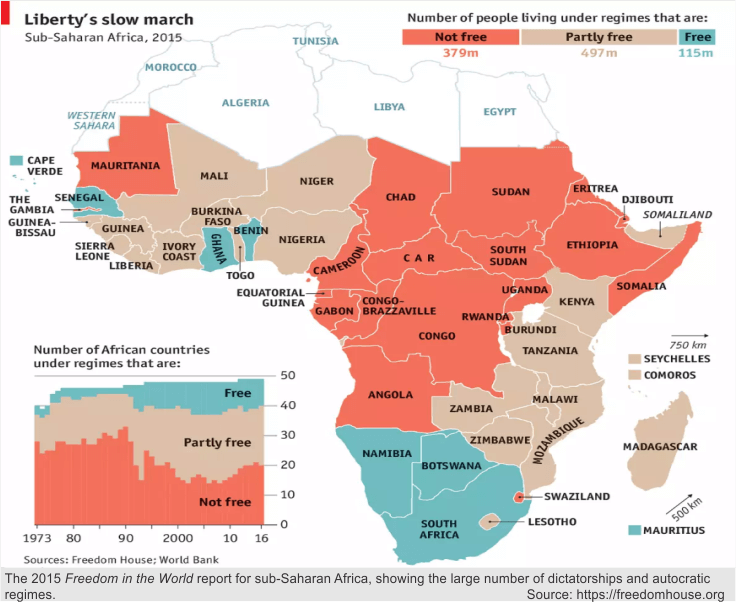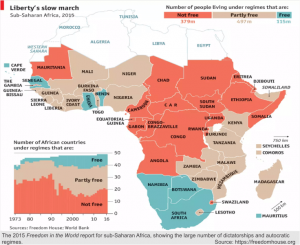 African Union Ready for Trump-Style Dealing
Although the African Union resolution severely criticizes Mr. Trump for "brazen, racist disdain for black African dictators," it extends an olive branch toward possible future engagements.
"But should the honorable American president wisely decide to reverse his current position and come to Africa to meet with us, he would certainly find that we are ready to make deals too."

---
Okeugo Rattnow reports news from sub-Saharan Africa countries.