---
WASHINGTON, District of Columbia — In a press release issued today, Popeyes® Louisiana Kitchen, Inc. (NASDAQ: PLKI), announced that by early December it will complete its rebranding by adding the tagline "Creole Chicken and Biscuits" to its identity and marketing campaigns. The company said the change will more accurately reflect the diverse heritages of Louisiana.
The rebranding began in 2009 when Popeyes introduced "Annie the Chicken Queen," a youthful, rambunctious, straight-talking, fictitious Popeyes chef who "tell it like it is."
Responding by telephone from the company's headquarters in Atlanta, Hector A. Rodriquez, U.S. Popeyes Chief Marketing Officer, said Annie was the starting point and is the ending point for the company's transition to its new Creole identify. "When the transition is completed, she'll be sticking around," he said.
The second phase of the rebranding started in January 2014 when AFC Enterprises, Inc., the developer, operator, and franchisor of Popeyes restaurants, changed its corporate name to Popeyes® Louisiana Kitchen, Inc.
Mr. Rodriquez said the company strives to project an accurate, comprehensive image of the "tangy gumbo" of Louisiana heritages and cultures.
"It's fairly obvious Annie isn't Cajun, although she could be mixed breed. By calling her Creole, she is meant to be a composite character representing the multiple racial, ethnic, and linguistic heritages of Louisiana."
The introduction of Annie created controversy with some consumers. There were hints of boycotts and complaints that the company was presenting a racist stereotype.
François Bergeron, an ethnogenealogy specialist at the Louisiana Folklife Research Center in Natchitoches, remembers those issues. Now he believes Annie's "combined multiethnic, multicultural appearance" is a wonderful concept as representative of Louisiana's diversity.
"Back then we're all wondering what the heck they were doing using Annie to market so-called Cajun chicken," he said.
"Clearly, she's too dark to be classified as Cajun. And her skin is too dark for Redbone ethnicity but not dark enough for Melungeon ethnicity. So I think actually they've taken a step in the right direction. Now it's beginning to all make sense."

And her skin is too dark for Redbone ethnicity but not dark enough for Melungeon ethnicity.
Mr. Bergeron doesn't expect Popeyes will get any blowback from any Louisiana racial or ethnic group, particularly the Cajun community.
"By now, surely in the time since Acadians [Cajuns] arrived in Louisiana from Canada they've become something else, a mishmash stew pot of Louisiana racial-ethnic-linguistic-cultural jambalaya," he said.
Mr. Rodriguez said results from focus groups were extremely positive toward the new Creole identify, "especially in communities of color," he added. "We don't think we'll see the issues from 2009 pop up again."
According to Mr. Rodriguez, consumers should start seeing merchandise and packaging with the "Creole Chicken and Biscuits" tagline by the end of the year in most markets.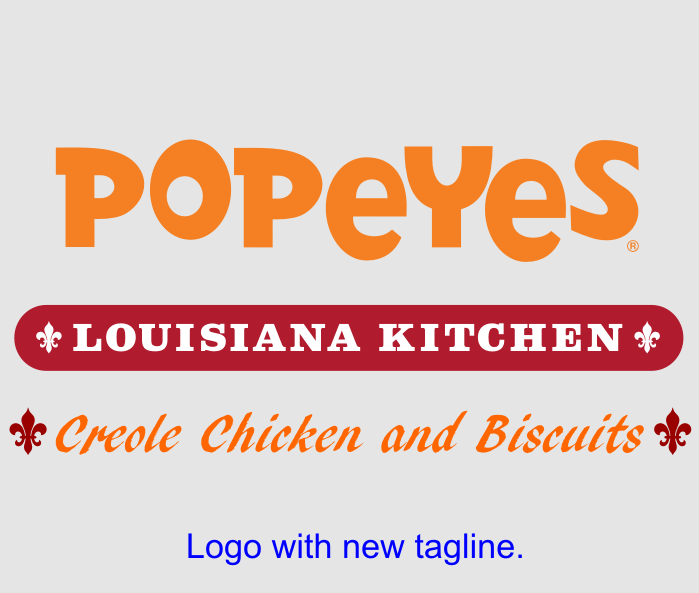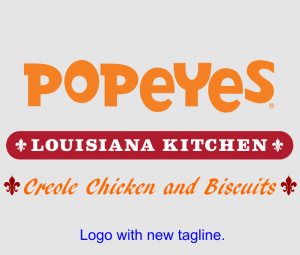 ---
Venus Hottentot covers news of the Deep South and the Bible Belt.