---
ATLANTA—Since the week of Thanksgiving, customers with to-go orders at Chick-fil-A fast-food outlets nationwide have been receiving their orders in carryout bags that feature a Christmas-themed logo.
The carryout bags are decorated with a logo design that showcases a mash–up of Christian crosses and Christmas tree ornaments.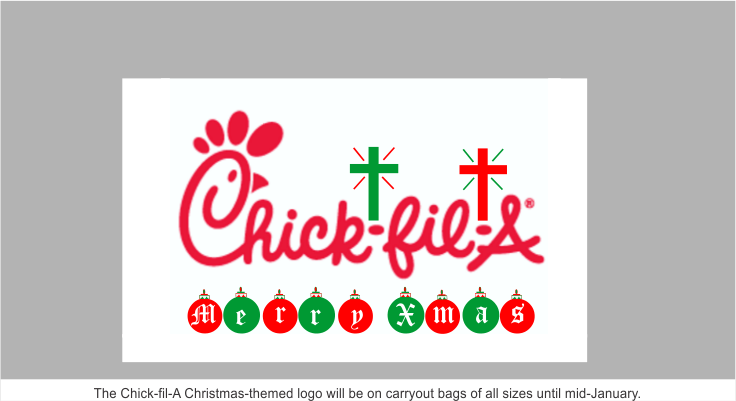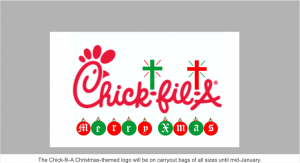 Although company executives have always publicly made it abundantly clear that company business principles are based on Christian values, the Christian-Christmas design of the carryout bags represents the company's first openly public celebration of the holiest day on the Christian calendar.
In a telephone interview, a Chick-fil-A spokesman said the Christian-themed carryout bags will be available during the "entire Xmas season until probably about the middle of January or until supplies are exhausted."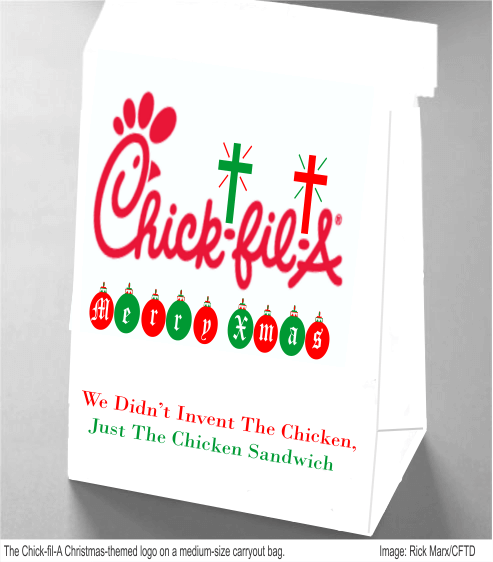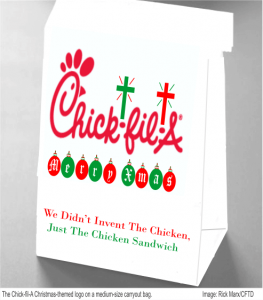 Chick-fil-A, Inc., is a family owned and privately held restaurant company founded in 1946 by the late S. Truett Cathy. The company specializes in chicken entrée at more than 2,000 restaurants in 43 states and Washington, D.C. In 2015, revenue from Chick-fil-A operations exceeded $6 billion.
All company stores and corporate offices are shuttered on Sundays in order for employees to attend Christian church services, which the company stresses should be churches of the Southern Baptist denomination.
The company also offers employees flexible scheduling options to participate in mandatory weekly Bible study sessions that are held at all restaurant locations and corporate offices.

---
Willie Leroy Washington reports on the Deep South and is based in the historic Black Belt city of Selma, Alabama.