---
SALT LAKE CITY—Buoyed by the latest Emerson College poll that showed him leading in Utah, conservative independent presidential candidate Evan McMullin said he will increase campaigning in nearby states.
Speaking at a press briefing late Wednesday evening at his headquarter in Salt Lake City shortly after the Emerson College poll results were released, Mr. McMullin said the results would enable his cash-strapped campaign to raise more funds and accelerate his campaign in the Mountain West.
"Our odds are long, but they have just gotten better, "he told reporters. "It proves that we can win more states out here because they have similar demographics."
"Donald Trump is an absolutely horrendous, terrible candidate," he added, "and he has no business representing the Republican Party or being President of the United States or any civilized country."
In the Emerson College poll of likely voters conducted from October 17 to 19, Mr. McMullin held a 4-point lead over Donald J. Trump and 7-point lead over Hillary Clinton.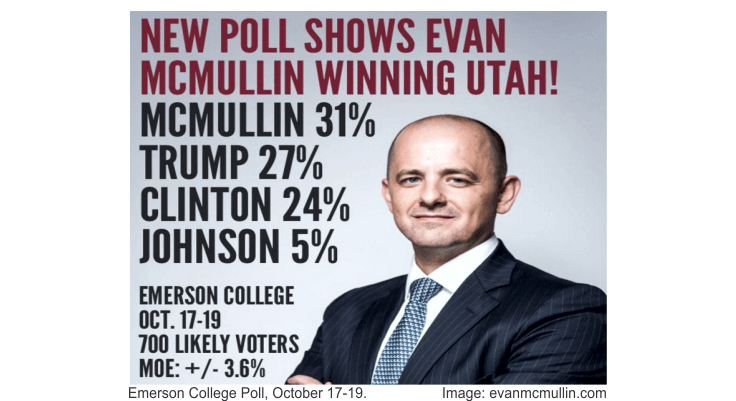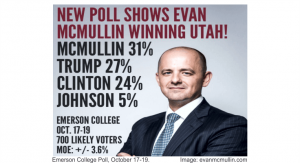 Mr. McMullin, a Mormon and former chief policy director for the House Republican Conference in the U.S. House of Representative, has drawn support predominantly from the religious faction of the so-called Never Trump movement—Mormons, Christian conservatives, evangelical Christians, and social conservatives.
The Brigham Young University graduate has made Utah the focus of his campaign but is also on the ballot in 12 states and has qualified as a write-in candidate in another 28 states.
He identified Idaho, Montana, the Dakotas, and Wyoming as states where he would increase campaigning.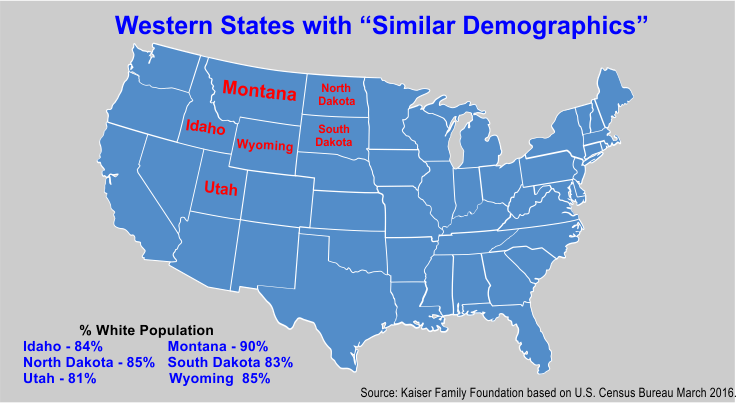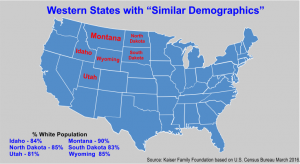 "This gives us great momentum, and we could maybe win another state or two out here. Americans out here are very attracted to our true conservative message."
If Mr. McMullin wins Utah or any state on November 8, he would become the first third-party presidential candidate to win a state since 1968.

---
Holleran N. Yellen II reports on dynamics of 2016 presidential general election campaigns.