---
The Editorial Board — Colored Folks' Views
After the Oscar nominations were announced last week, legions of black actors, black filmmakers, and black film activists expressed shock and outrage that no black person, in any category, was nominated this year, which apparently to them was quite unusual.
Maybe throughout the past, oh, 80-some years they have been tracking an Academy of Motion Pictures and Sciences organization in a parallel universe that nominates tons of blacks in the film industry year after year after year.
But putting that aside. In a postracial, transracial America, it seems quite disturbing, sad, disparaging, and troubling that black American actors and film professionals measure their professional success on whether they are honored for roles in white movies.
Perhaps a rationale for such deep-seated, low self-esteem issues is best left to racial-ethnopsychiatrists, psychoanalysts, and other mental health professionals.

Oscar Prefers Docile Negroes

Nonetheless, the eagerness that black American actors would embrace an institution that honors them for playing only belittling, demeaning roles borders on engaging in pleasurable ritual self-flagellation.
In 2010, Mo'Nique won an Oscar for Best Supporting Actress for her role in Precious, playing the most outrageously psychological dysfunctional black woman to appear ever on any silver screen.
Octavia Spencer was rewarded with a Best Supporting Actress Oscar in 2012 for her role in The Help, essentially for playing a house Negro.
And most recently, last year, Lupita Nyong'o scored a Best Supporting Actress Oscar for her role in 12 Years a Slave, clearly playing the role of a field Negro.
Surely, no discussion of black actors and Academy Awards is complete without acknowledging the pioneering work of Hattie McDaniels, the first black American to win an Oscar—in 1939, Best Supporting Actress for her role in Gone with the Wind, really, really, truly playing a black Mammy.

The Golden Era of Black Cinema

But there's really no need to kiss Oscar's gold-plated ass. Clearly, the current generation of black film professionals have forgotten—unwittingly or purposely—the rich heritage of the Golden Era of Black Cinema, which occurred during throughout the 1970s.
Over the span of fewer than 10 years, thousands of black films of all genres were written, directed, produced, and featured in thousands of movie theaters across all of America, films that evoked images of strong, proud black Americans.
These movies explored themes white filmmakers would dare explore, nor cared to explore, and created thousands of compelling roles for thousands of black actors—black actors could find plenty of work.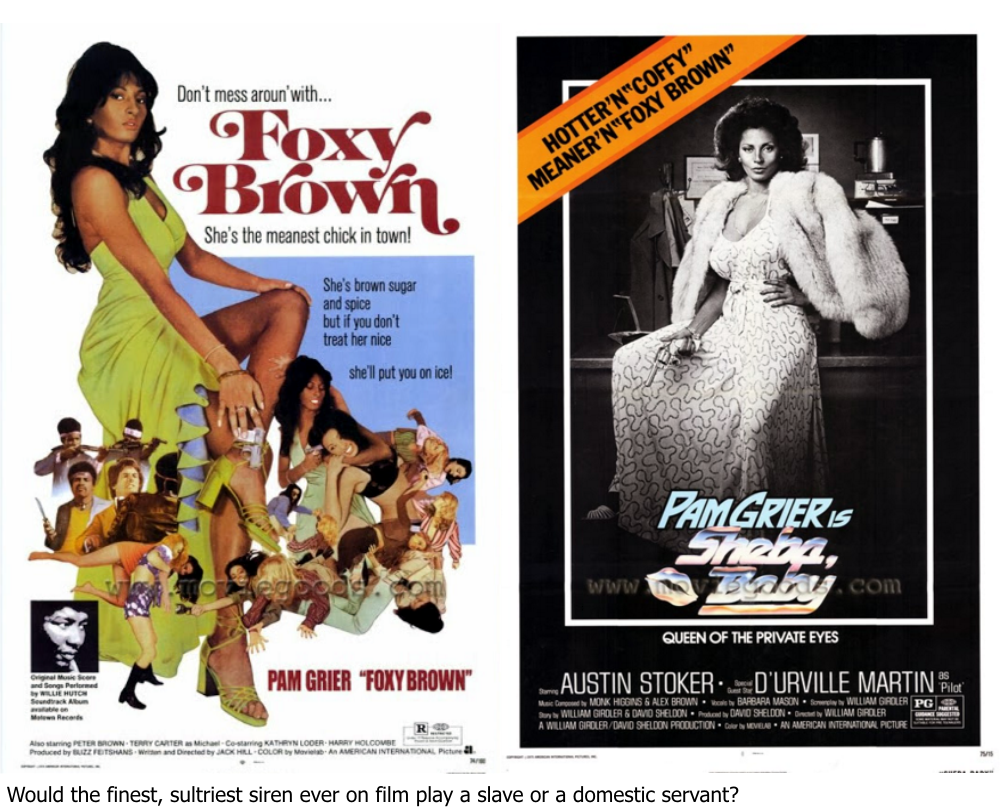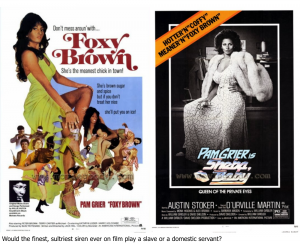 Most black filmmakers during the Golden Era of Black Cinema focused on presenting powerful, uplifting, compelling, black-empowering characters centered on the theme of "sticking it to the man," instead of being at his beck and call.
Black To The Future

However, even some popular modern-day black filmmakers also are complicit in perpetrating disparaging, exploitative black characters.
For the past several years, the featured character in the highest-grossing black films has been a Jesus-loving, Bible-thumping, big-purse-toting transvestite, certainly movies that would never meet the high-positive cultural content standards needed to win an NAACP Image Award—one would hope.



So from all corners of black filmmaking, a cinematic intervention is needed to save the image, artistry, and creativity of black cinema from continued exploitation by white filmmakers, hence save black American culture.
Many Asian ethnic groups have created independent filmmaking industries to prevent cinematic cultural exploitation by white moviemakers—Bollywood (Hindu film industry), Lollywood (Pakistani cinema), Pollywood (Punjabi cinema), Mollywood (Malaysian cinema).
Even African cultures have done the same—Ghallywood (Ghanaian cinema), Nollywood (Nigerian cinema), Riverwood (Kenyan cinema), Swahiliwood (Tanzanian cinema).
It's high time black American filmmakers go back to the future, return to the Golden Era of Black Cinema, and make movies for us by us, by creating an independent, distinct film industry far away from the extreme excesses of Hollywood exploitations and stereotypes.
Perhaps a Negrowood or a Soulwood or a Blackwood would be a wonderful concept.
It's time to make black movies great again.

---
All Movie Poster Images: http://www.blaxploitationpride.org/p/blaxploitation-films.html