---
ROCHESTER, New Hampshire—Nine days out from the Iowa Caucus and 17 days from the New Hampshire primary, a top Hillary for America aide said the campaign is not concerned about possibly losing both contests to New Hampshire senator Bernie Sanders, who is surging in most recent polls and leading in some.
"We'll wallop him in the Dixie," Karen Finney, senior spokesperson for the Hillary for America campaign, told reporters yesterday in a press briefing held before a townhall meeting at the Rochester Opera House here.
"We have a Solid South bloc of Clinton voters from Virginia all the way down to Louisiana," said Ms. Finney.
In fact a recent Pugh Research Center poll of states in the South holding primaries in early March shows that Hillary Clinton has a seemingly insurmountable lead over Mr. Sanders.
"The aim of our Southern Strategy has always been winning on Super Tuesday and in the early March primaries, from the very beginning of this campaign," the longtime Clinton aide said.
The Hillary for America campaign's Southern Strategy relies heavily on strong turnout from the large concentration of black and African-American Democratic voters—the so-called Obama black coalition—in the South.
In the 2012 and 2008 Democratic presidential primaries, the Obama black coalition voted overwhelming for Mr. Obama, including resoundingly defeating Ms. Clinton in all primaries in the South during the 2012 campaign.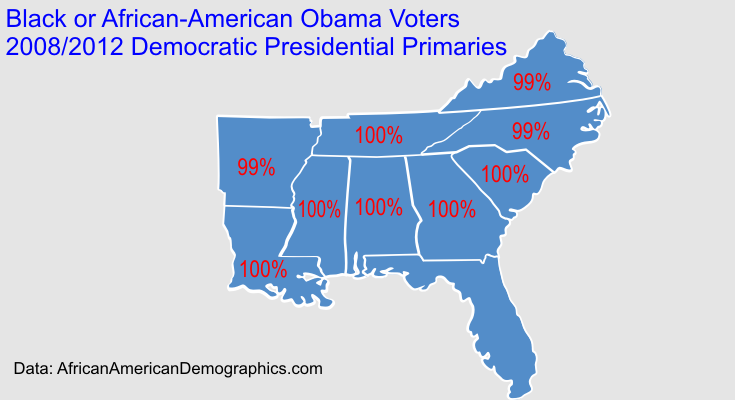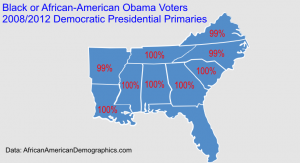 Ms. Finney explained to reporters the campaign's ground game had made incredible effort to keep the Obama black coalition together, and she was confident it would serve as a "Southern firewall" against a surging Sanders' campaign if he would win in Iowa and New Hampshire.
"We'll make a stand in Dixie," she said. "We'll live or die in Dixie."

---
Annis Minor-DeMinimus reports on 2016 Democratic presidential campaigns.